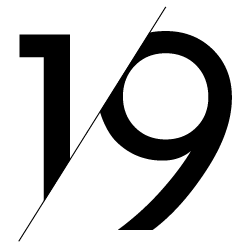 HOF TEN BROECKE
ONCE A PRESTIGIOUS FARM
OF THE SAINT PETER'S ABBEY OF GHENT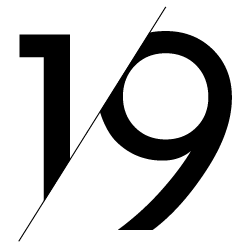 100 %
HERITAGE
WOW
DESIGN
WORK, FUN & PLAY
MUSIC
HUIS19 as a part of 'Hof ten Broecke'
Hof ten Broecke is a farm with loose components, including the house, stables and a barn and a milk house on the street. The site climbs at least until the 14th century and showed traces of a site with ramparts. To the west of the 17th-century farmhouse, at the time of protection (1996), there were still a few 19th-century farm workers' homes.
History
The so-called Hof ten Broecke on Broekkantstraat, a winding street from the Rosdambeek (border brook with Sint-Denijs-Westrem) to the motorway, has a very old history. The oldest references date back to the 14th century. A certain Simon Zonderdanc and his wife sold "'tgoed ten Brouke" in 1359 to St. Peter's Abbey in Ghent, which had acquired important possessions in Afsnee since the end of the 7th-early 8th centuries. In 1375 it is mentioned for the first time as a loan from the abbey and the 20 bunder large farm was leased. Later lease agreements indicate that the property was always expanding. Until the end of the 18th century it remained well dependent on the glory of Overmeers who united the possessions of St Peter's Abbey in Afsnee, St Denijs-Westrem, a part of St Martens-Latem, Nazareth and most men in Drongen.
After the First World War the farm was also called Invalidenhof ('House of disabled persons') as there are reportedly disabled people employed. The farm then largely got its current view. 18th-century maps show another farmhouse with detached components with a smaller house on the west, a barn on the east and stables far south of a yard closed off by a wall on the street side. To the south, between the stables and the Rosdambeek, a circular enclosure could still be seen until the 1925s, possibly the former site with the moat of the Goed ten Broecke.
100% WOW TODAY
check it out
Holiday
Spend your holiday with us.
A weekend, a few days, a week or more…
Meeting / Presentation
Do you want to have your meeting in style? Or do you want to have your presentation in a homely atmosphere? Check HUIS19!
Show your Work Shop
Need a place to show off your work, to launch a product or to host a work shop? HUIS19 is the place.
Renovations
Renovations take longer than expected? Stay with us for a few weeks or months.
Short break
In need to find back your balance? Take a break and relax in our loft.
19 Sessions
Be part of the infamous 19 Sessions. Subscribe to the mailing list and get updates regularly.
100% LOVE & RESPECT
for heritage and design
Would you like to know HUIS19 even better?
Please use the form and tell us all about it.
Detailed information regarding  Maison Etienne  and  Villa Leona  can be found above.
We hope to meet you soon!
[caldera_form id="CF5ca5c9645ebae"]